@Bansh33
Unfortunately I don't see any expansion, just thwarting to what I said. Why not just stick to the Howto?
Right click the area of interest (the groups area) and choose 'inspect' to open the dev console, the html will be shown accordingly there
Open/close the groups menu a few times and watch out for changes in the html
with menu open, it looks like

with menu closed, it looks like

Ok, now that we've found the code of interest, it makes sense to use only the common part of both variants in our search which is sub-menu collapse. And voila, the search result will be:
./themes/goblue/plugins/default/menus/sections/newsfeed.php
Opening that file will show the html code again like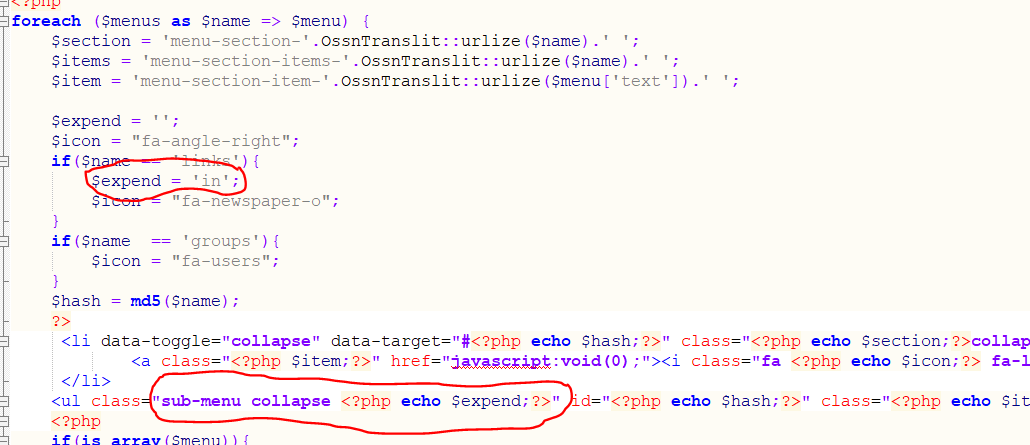 and we can see that the additional "in" is added by a var named $expend
Investigating a little further shows, that $expend is always part of the Links menu. And since this menu is open all the time, adding the same line of code $expend = "in"; to the groups case below looks promising to do the right job. And in fact it does.
That's all. No guessing this and guessing that - just doing straight what the how-to says.