A. First time installation of a component
(proceed to Chapter B. in order to upate an already installed component)
As an example we're going to install the System Info component here:
1. Navigate to the Download Menu and click Components

---
2. Click the row with the component you want to install (in this case System Info)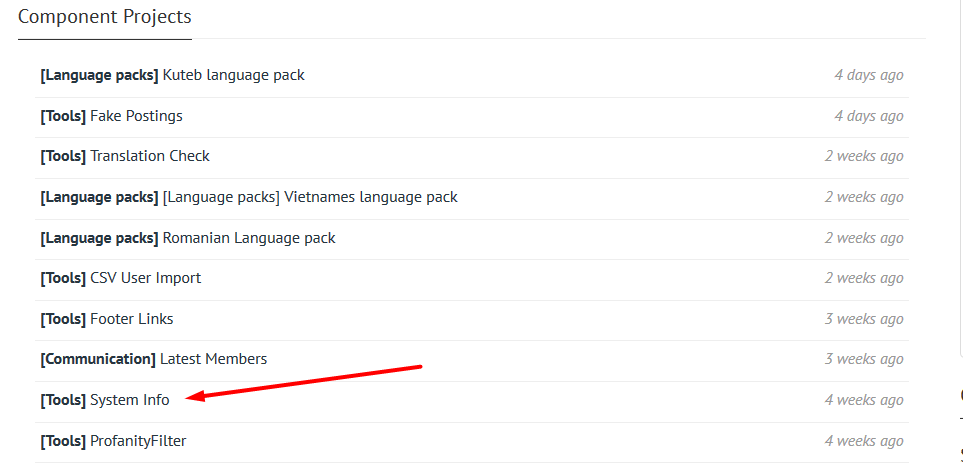 ---
3. Click the latest available version to download

---
4. Log in to your Ossn Administrator panel and click Installer in the Components menu

---
5. Click the Browse button


---
6. Select the component zip archive on your local PC

---
7. Click the Upload button


---
8. Back in the dashboard, this time click Components in the Components menu

---
9. Click the component of your choice in the list of components


---
10. Finally, click the Enable button

---
The component is ready to be used now.
Refer to the component's Readme for further instructions.
---
B. Updating an already installed component
1. From the Ossn component panel choose the component you want to update

2. Click the red 'Delete' button (see picture above)

3. Confirm the 'Are you sure you want to delete this component?' question

Now, that the outdated component has been successfully removed from your site, turn back to Chapter A. and simply repeat the steps as you did for the first-time installation with the latest available component release.