All Ossn components are installed the same way.
As an example we're going to install the System Info component here:
1. Navigate to the Download Menu and click Components

---
2. Click the row with the component you want to install (in this case System Info)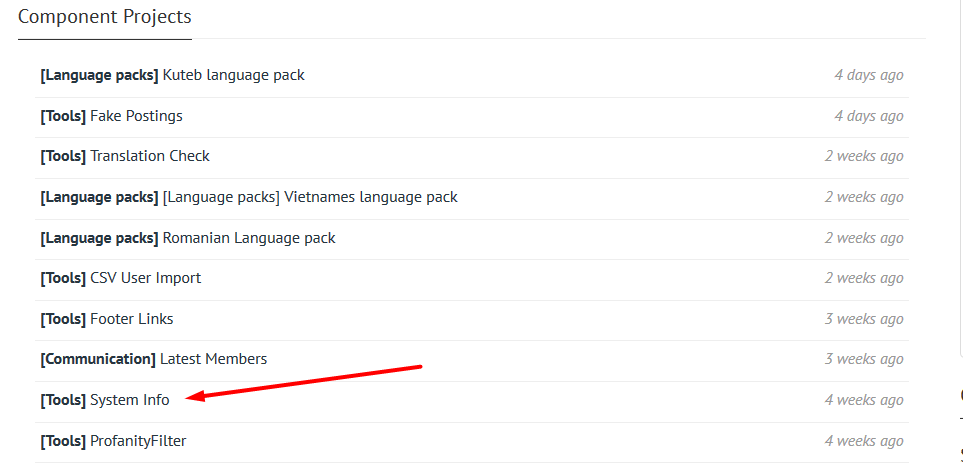 ---
3. Click the latest available version to download

---
4. Log in to your Ossn Administrator panel and click Installer in the Components menu

---
5. Click the Browse button


---
6. Select the component zip archive on your local PC

---
7. Click the Upload button


---
8. Back in the dashboard, this time click Components in the Components menu

---
9. Click the component of your choice in the list of components


---
10. Finally, click the Enable button

---
The component is ready to be used now.
Refer to the component's Readme for further instructions.