About User
---
adds a new About member profile subpage showing some additional member information like gender, hobbies ... etc.
---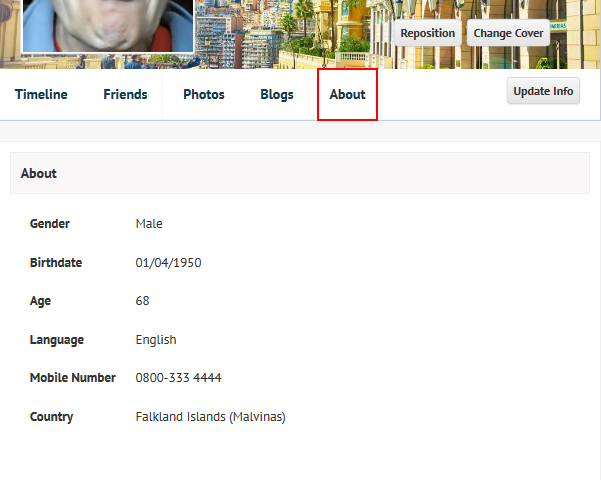 ---
Admins note: With Version 4.1 your members have to opt-in whether/for
whom the About tab will be visible (for all members, friends only,
nobody)
---
---
In case you need even more options the Custom User Fields component is the right choice for you.
Please note that except of the English (en) and German (de) localization all other language files still need translation.
---
Changes
V 4.1
adds configurable privacy to about tab
automatically disables aboutuser if 'Custom User Fields' component is enabled
V 4.0
support added for dynamically displaying additional profile field's data as provided by components like 'CountrySelector' for example.
V 3.1
translate gender
rewritten age calculation function
V 1.0
initial release