About User
---
adds a new About member profile subpage showing some additional member information like gender, hobbies ... etc.
---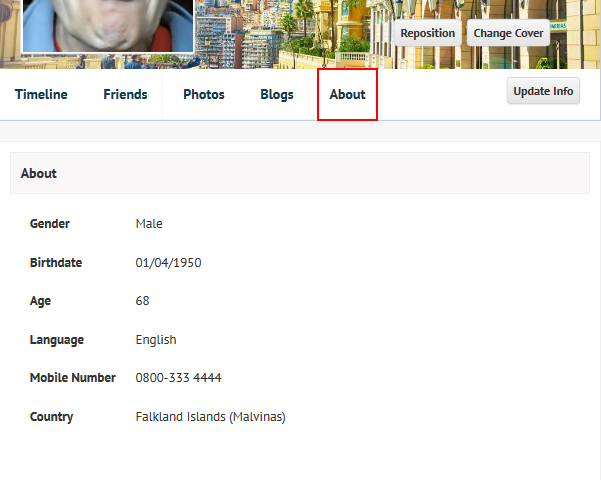 ---
Admins note: With Version 4.1 your members have to opt-in whether/for
whom the About tab will be visible (for all members, friends only,
nobody)
---
---
In case you need even more options the Custom User Fields component is the right choice for you.
---
Note: This component needs TextareaSupport to be installed and enabled, first
---
Changes
V 4.3
adapted requirements to Ossn 5.4
V 4.2
completed set of language files
adapted to TextareaSupport 2.8
V 4.1
adds configurable privacy to about tab
automatic disabling of About User component if Custom User Fields component is enabled
V 4.0
support added for dynamically displaying additional profile field's data as provided by components like 'CountrySelector' for example.
V 3.1
translate gender
rewritten age calculation function
V 1.0